Well for months all I tried to do was tackle welding and old spot welds. Eventually I gave up , came to the conclusion that my welds just are not "pretty" enough .
Did manage to get my roof secured nicely in place and flushed into the pillars , still some sanding required and shaping but it's really getting there. Will need gutters trimming and around the Windows but going to do that at the prep stage.
So back to the welding stage, after some thinking and discussion with lads at garage a local lad was found who is a genius in restoration work . Looked at some of his stuff on Facebook and that was me sold.
So car went back on a trailer :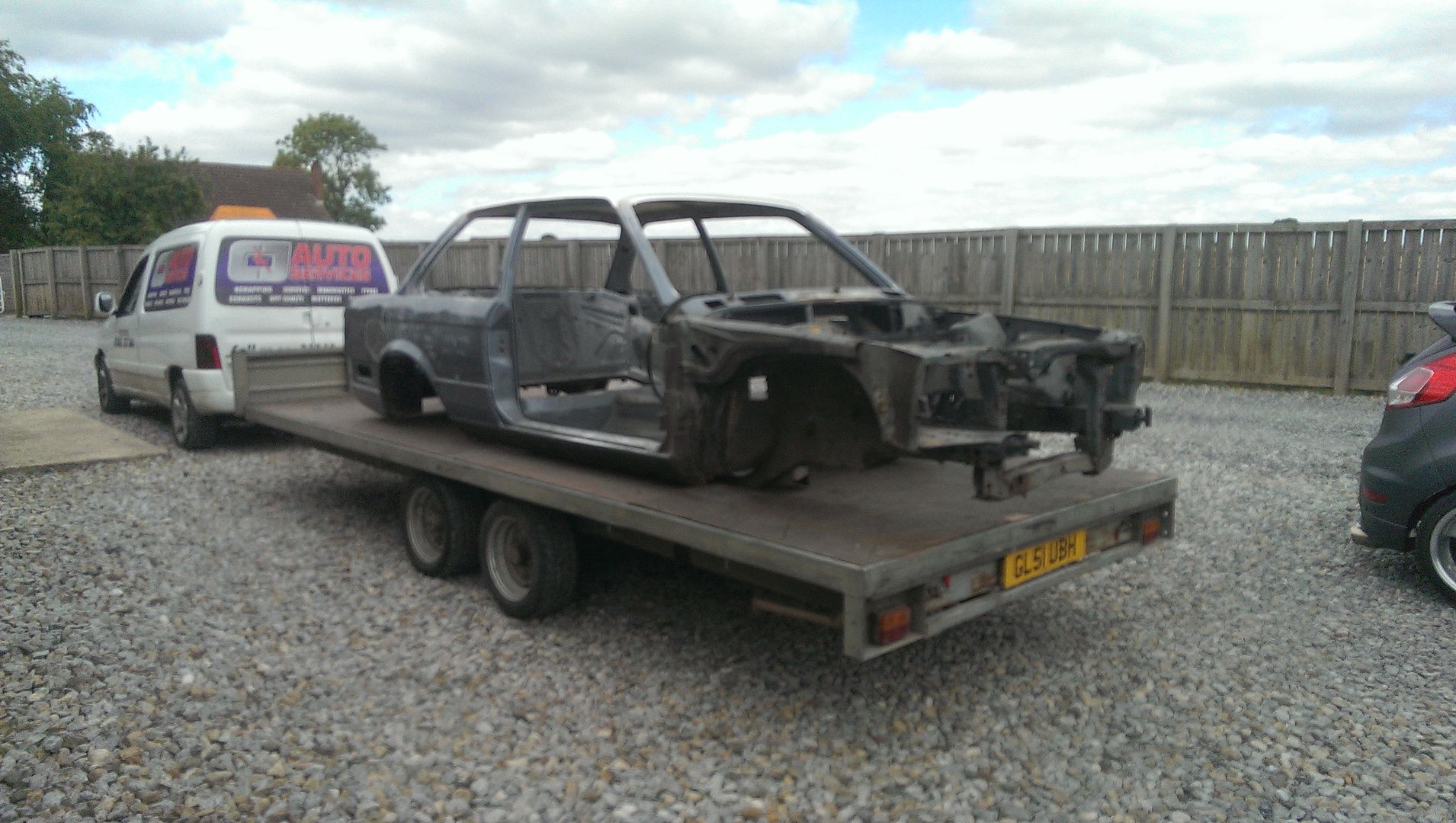 So then had a trip to Essex to get my cage, manifold, switch and safety gear and various other goodies. Hired a van and went with a mate all in all was a good experience , went through a litre of coffee and had a laugh. All dropped off with the welder now for a proper fit.
Here's some progress pics from its time at welders so far , removing the under seal was a right mission apparently but it seems to have done its job for last 20+ years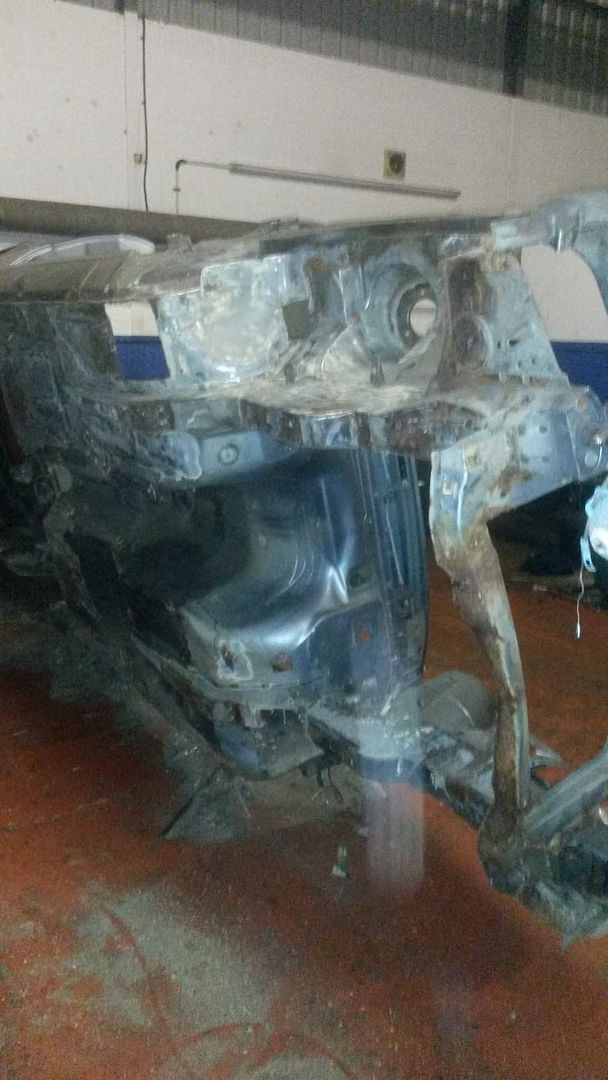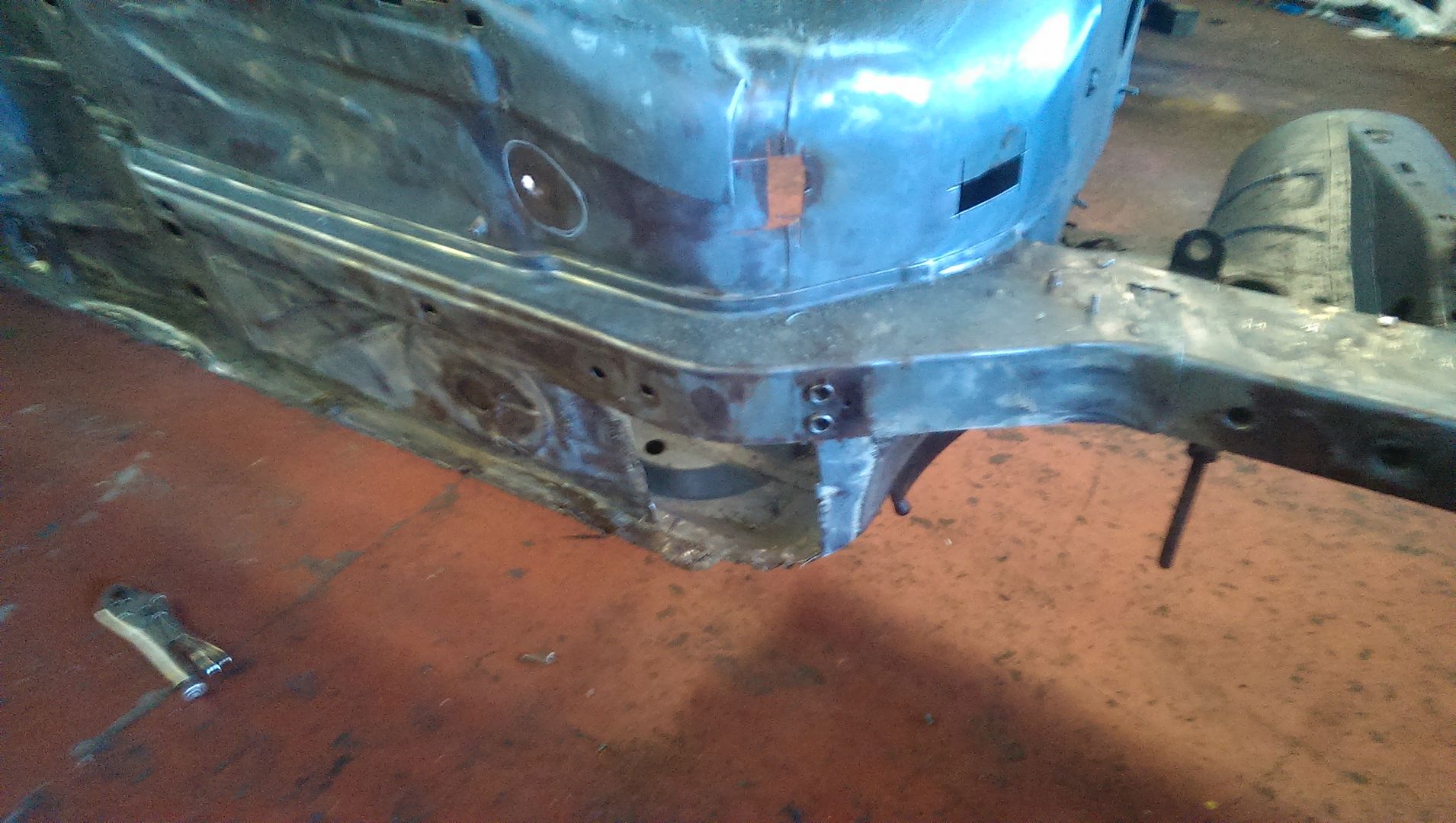 Try to get more of a update asap
Thanks